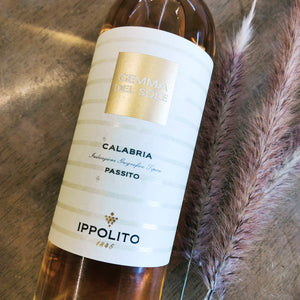 A dessert wine made by Greco Bianco, one of the most ancient white grape varietal from Calabria. The name "Gemma del Sole" is what ancient Greeks refer to yellow topaz, which symbolizes serenity, nobility and friendship.

Grapes: Greco Bianco
Winemaking: The grapes are dried under the sun for 40 days before soft pressing slow fermentation. The wine is aged in French oak barrels for 12 months.