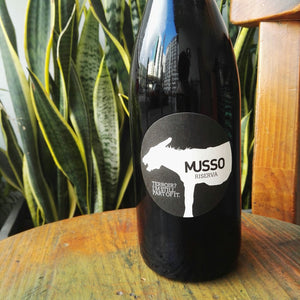 Italian wine lovers all know that the country makes some of the world's best Merlot. In fact, Merlot was first planted in Veneto in the 1830s, and after phylloxera, is one of the most widely planted red varieties in Veneto. In Veneto, Merlot is not considered as an international grape, but a traditional grape because of its long history.
Fruit cake, plums, and a whole basket of red and black fruits. Perfectly integrated, showing exotic sweet spices, cedar, silky tannins. Again a perfect combination of ripeness and freshness. Decanting is recommended.

Grape: 90% Merlot, 10% Marzemino Nero
Production: 3,000 bottles
Ageing: 4 years in tonneau and barriques. 3,000 bottles made.