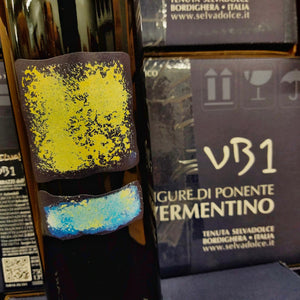 Pale orange coloured white wine from the white wine grape Vermentino, also planted in Selvadolce during the 1970s. Made with very short skin contact to preserve the freshness fruity nature of the Vermentino grape.
Slightly bretty on the nose at the start, but blew off with air and actually adds to the complexity of the wine. Much fresher, more green fruits and juicy acid when compared with Rucantu, but definitely more funky, with a wide range of flavours - mushrooms, oxidized honey, dried white flowers. Lovely texture on the almond infused palate and a long and salty finish.
Aged 28 months on lees with regular stirring. Not a wine for beginners, "VB1" is actually Nicolas Joly's favourite wine from the estate.

Grape: Vermentino
Production: 950 bottles