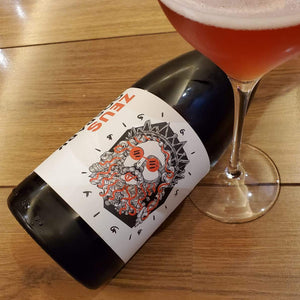 Grape: Grenache
Style: natural sparkling made by the Pet-Nat method, unfiltered


What is Pét-Nat?
Pét-Nat is the nickname of Pétillant Naturel, a sparkling wine made by the méthode ancestral (ancient method). The wine is bottled prior to its first fermentation, allowing carbon dioxide to be produced by the natural sugars in the grapes. This production method is contrary to the méthode champenoise (champagne method), in which the base wine is fully fermented, then undergoes a secondary fermentation in bottle with the addition of yeast and sugar. Unlike Champagne, Pét-Nat is not disgorged and may or may not be filtered.
Pét-Nat is usually low in alcohol, with a light and fizzy mouthfeel. The wine looks cloudy because of the lees remained and lack of filtration. The production of Pét-Nat is incredibly variable and can be hard to control, therefore requiring a level of expertise on the winemaker. The result is a raw, rustic, and lively wine, extremely reflective of its terroir.